Here're 5 New Places you can go in Singapore by car in the New Year! These 5 places covers an array of categories namely the Artsy Hipster, Nature/Fitness Enthusiasts, History Buff, Young at Heart and Families. Hence, fret not because you'll definitely find something you like!
1. For the Artsy Hipster
In Singapore's bid to become an Arts Hub, we've seen many initiatives to transform Singapore into a more inclusive place for the Arts Scene. In the heartlands, things are starting to change through an initiative started by non-governmental group, Social Creatives. Of which we've seen the birth of the Void Deck Art Gallery in Holland. Under this HDB block, the common area (void deck) was converted into an art gallery featuring Pop Art. These masterpieces drew inspiration from prominent Pop Artists like Andy Warhol, Keith Haring and Roy Lichtenstein but finished with a tinge of Singaporean flavour.
While not totally inaccessible, driving a car would enable you to plan a full day trip to hunt down the many "art galleries" dotted around Singapore. Why not plan a full Artsy-Fartsy day around these Void Deck Art Galleries? Any car would be perfect to go on this Artsy day trip. Just rent one here: go.drive.sg/DriveSGcars
Address: Blk 8, Holland Avenue, Singapore 271008
2. For the Nature/Fitness Enthusiasts
Getting bored running on a treadmill everyday? Need to get out of this concrete jungle? If your answers are yes, it's time to shift your exercise routine to the great outdoors. Drive down to the Bukit Batok Nature Park and surround yourself with mother nature and also seize the opportunity to drive along Bukit Batok East Avenue 5 to witness the stunning Little Guilin. Don't forget to add this featured long staircase into your exercise regime because it is perfect to tone up your quads. (120 steps to be exact!)
If you really hate the stairs, try speed walking through the long trails of the nature park instead!
While this may seem like yet another ordinary park, did you know that there used to be a World War II memorial at the peak? Although it was taken down, there's no denying that the place is steeped (get it?) in history as well.
What would be more suitable than a SUV for the rugged outdoor trails? Why not rent a SUV for as low as $120/day here: https://www.drive.sg/browse-rental-cars
Address: Bukit Batok East Avenue 5, Singapore 659 840
3. For the History Buff
Living in the metropolitan city, Singaporeans rarely have time away from the concrete jungle to relax and enjoy what once was. Did you know that you do not have to travel out to Malaysia or Indonesia to experience that old kampong feeling? Drive down to Lorong Kampong Buangkok to reminisce days of times past. This would be a perfect opportunity for a road trip with your family and friends to experience the kampong spirit that was inherent in our pioneer generation!
Source: http://blog.wearespaces.com/places-you-never-knew-existed-singapore/
Address: 7 Lorong Buangkok, Singapore 547557
4. For the Young at Heart
Are you an avid toy collector? Or are you simply fascinated by toys from the past, like the McDonald's Hello Kitty craze? At some point, we would have been caught up in the McDonald's toy collecting phase of our childhood. If toys fascinate you, visit the MINT Museum of Toys and gawk at the impressive collection of toys on display. If you know of any toy fanatic, this is an ideal chance to rent a car from us and drive them down to the MINT Museum of Toys to surprise them! Rent now at: go.drive.sg/DriveSGcars.
Source: http://playground-owl.blogspot.sg/2012/03/mint-friday.html
Source: http://www.sundayobserver.lk/2012/03/04/spe05.asp
Source: http://www.metropolasia.com/Mint-Museum-of-Toys
Address: 26 Seah Street, Singapore 188382
5. For Families
While there are indeed many places ideal for family time, maybe its time to drift away from the usuals and visit the Punggol Point Park instead.At the Punggol Point Park, you can expect an array of activities that you and your family can engage in! From taking a horse ride at the Gallop Stables to a weekend stay at the Wagon at Punggol Ranch to Combat Skirmish for the young boys in the families, it is definitely a unique experience for your family!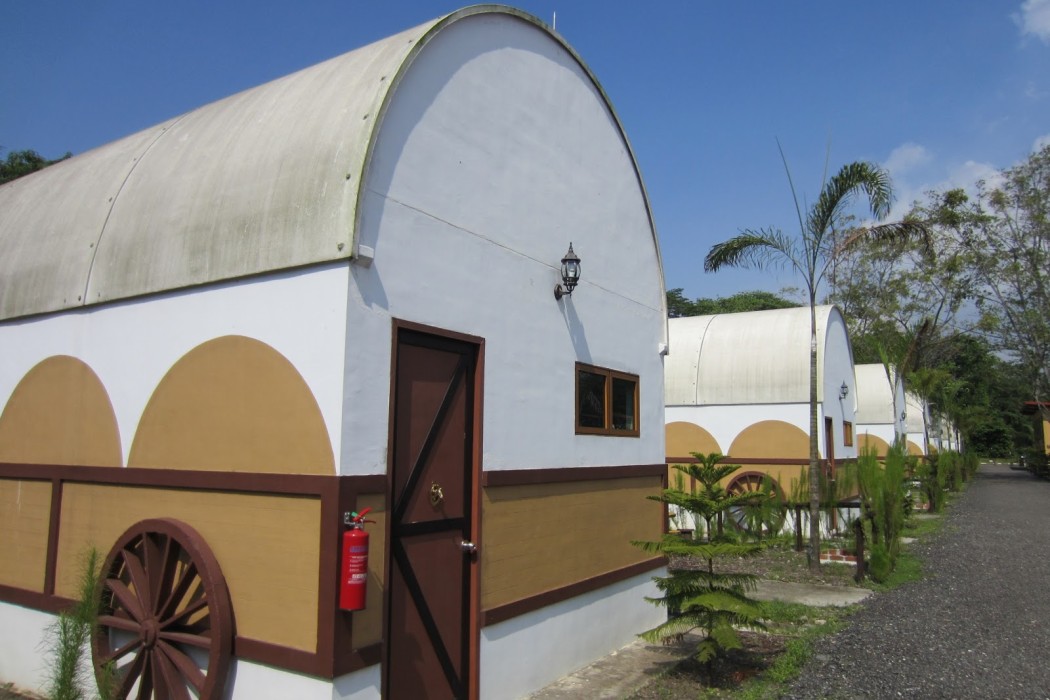 Source: http://blog.wearespaces.com/places-you-never-knew-existed-singapore/
Address: Punggol Road (End of Road)
Although the Punggol Point Park might be a long walk from Punggol MRT, this can be overcome by renting from us at an affordable price of as low as $55.00/day (go.drive.sg/DriveSGcars). A car would definitely provide you and your family comfort and convenience instead of braving through the sun for a good 30 minutes before arriving at your destination!